Multi Factor Authentication (MFA) is critical for making sure that your account is secure. Here are the steps for setting MFA up on your account.
Step By Step Instructions for MFA Setup
On your phone, download the Microsoft Authenticator App from the App store or Google Play Store.

On your computer, go to

myaccount.evangel.edu

in a web browser and sign in.

After successfully logging in, you will be prompted to provide more information.
Click Next and you will be redirected to an MFA setup Page.
Click Next until you get to a QR code.
Open the Microsoft Authenticator App.
Tap to add an account. When prompted, select a work or school account.
Select the option to scan a QR code. (You will need to allow the app to access your camera and send you notifications)
Scan the QR code with your camera. Once complete, you should see your account listed in the app.
Back on your computer, click on the Next button.
An authentication test will occur. You will be given a number on your computer and a prompt should come up in the Authenticator App on your phone asking for the number.
Once you confirm the number, you will have successfully paired the Authenticator App with your account. You can now click next again on your computer.
Now you will need to set up your phone number with your account.
You should be directed to a page asking for your phone number. Enter the number and have it call you.
Once you follow the steps prompted in the call, your phone number will be successfully linked to your account.
Click Next and then click Done.
You should be all good to go!
How to Authenticate with the Authenticator app
Once MFA has been set up for your account, the next time you sign in to your Evangel account you will be prompted to authenticate.
Upon entering your username and password you should receive a prompt asking to to Approve the sign in.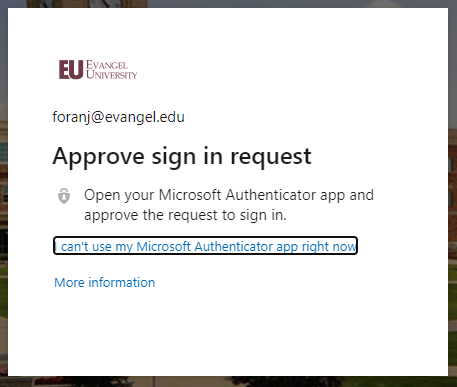 You should automatically receive a notification on your phone that will take you to the Microsoft Authenticator App. Once in the app, you will be asked to Approve or Deny the login as well as enter a number that will be shown on the login screen.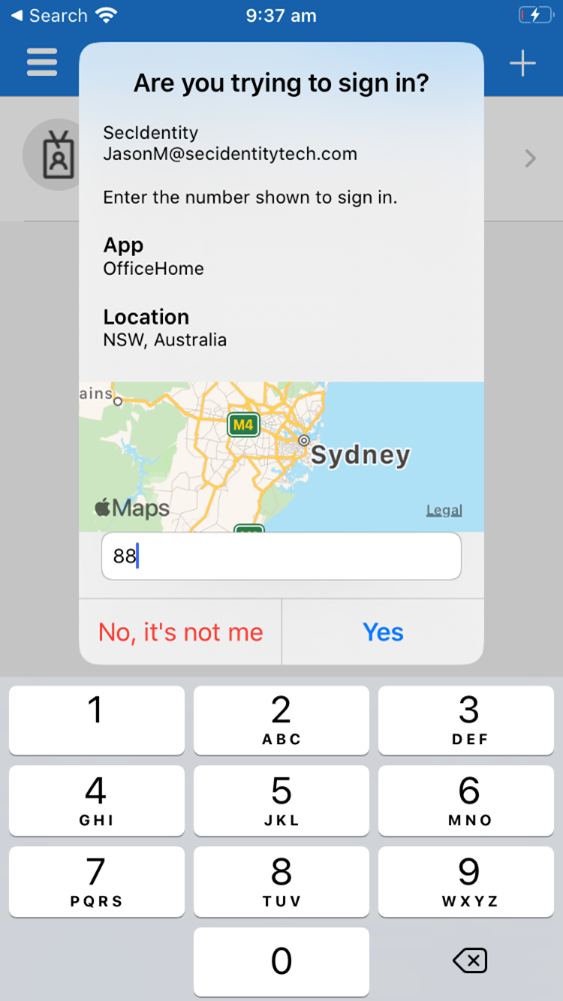 If you are the one signing in then go ahead and hit Yes. If you are not currently trying to log in to your account then you will want to tap "No, it's not me".
If you have any questions about the setup process or run into any errors please contact the IT Helpdesk at Help@evangel.edu or call 417-865-2815 ext. 4357